Vertical Entertainment, Tina Rowden/Netflix
There were so many wonderful moments in pop culture and entertainment this year.
Heartwarming Netflix originals like Queer Eye, inspiring superhero movies like Black Panther and Beyoncé continued to grace us with her presence.
We. Are. Not. Worthy.
However, this is not an article about the best moments of 2018. Oh, no.
This is a breakdown of the worst of the worst of the year.
Crappy movies? Check. TV shows that are truly cringeworthy? You bet.
Just as there were many wins, there were an awful lot of fails too.
The iDaily team is breaking down this year's highlights with #2018BeLike roundups of the best and worst of everything that matters in the world of pop culture and entertainment.
Here are our No. 1 picks for the worst things to happen this year:
1. Worst Bad Guy of 2018: John Gotti (Gotti)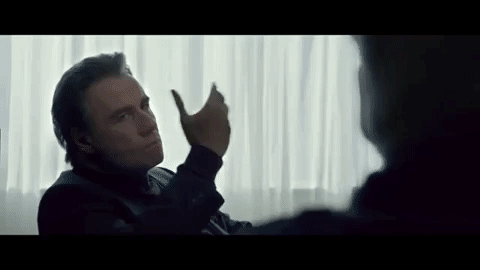 Bad accent. Bad wigs. Bad mob boss performance from John Travolta. This flop, directed by Entourage's Kevin Connolly, was one of the worst movies of the year, so there's no surprise its lead made the list. See our full list of the worst bad guys of the year.
2. Worst Netflix Original of the Year: Insatiable (Season 1)
Yes, Netflix is capabale of making bad things. The No. 1 biggest mistake from them this year is the "revenge comedy" about a former plus-size teen who loses weight and wants payback. It (somehow) has been greenlit for a second season, despite plenty of internet backlash over its controversial premise. Click here to see the other 9 worst Netflix originals of the year.
3. Worst Movie of the Year (So Far): Father of the Year
Speaking of awful Netflix originals, this straight-to-streaming David Spade flick leads the pack of the worst movies released this year. Movie Nation critic Roger Moore calls it "an utter waste of time." Ouch!
4. Worst Superhero of the Year: Venom (Venom)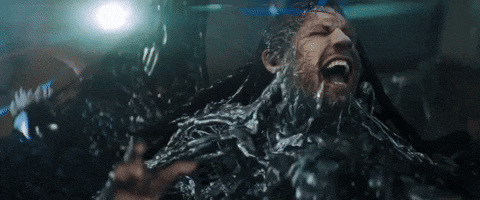 Even Tom Hardy couldn't save this lame attempt at a Spider-Man spinoff. However, he's not the only superzero to disappoint us this year—click here for the full list.
5. Worst Kardashian Moment: Kim and Kourtney's Huge Fight
The Kardashians are pretty good at being bad. But the distracting Photoshop fails on Instagram, the breakups and cheating scandals... even Kanye's visit to the White House all pail in comparison to Kim and Kourtney's epic scheduling fight on Keeping Up With the Kardashians.
6. Dumbest Viral Craze: The Tide Pod Challenge
Americans reportedly waste about a pound of food every day, and yet we've resorted to eating laundry detergent for YouTube views. What started off as a joke of sorts becamse a rather dangerous and ridiculous challenge that suggests we've reached peak dumb in 2018. Let's get back to safe, worthy challenges like the In My Feelings Challenge. OK, maybe not.
7. Most Heartbreaking Celebrity Breakup: Channing Tatum and Jenna Dewan
View this post on Instagram
This broke us. All of us. These two beautiful people who danced their way into each other's hearts (and ours) decided to call it quits in 2018. And while the breakups of Cardi B and Offset and Ariana Grande and Pete Davidson got lots of attention, this one did that while also kicking everyone square in the feels.
8. The Worst Reality Show Star of 2018: Arie Luyendyk (The Bachelor)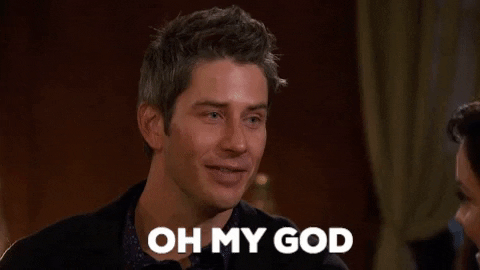 This race car driver turned heartbreaker is just the pits. How do you break up with Becca Kufrin during the finale just to change your mind and go back to your runner-up, Lauren Burnham? And, as a runner-up (lookin' at you, Lauren), how do you say "Yeah, OK, this is fine," and go back to this bad guy? Seriously: Arie is the WORST.
9. The Worst New Emoji of 2018: Nazar Amulet
What... even is this thing? And when will it ever come up in a text message conversation? Props to anyone who figures out how to use this effectively (show us your ways).
10. The Worst Reboot of 2018: Overboard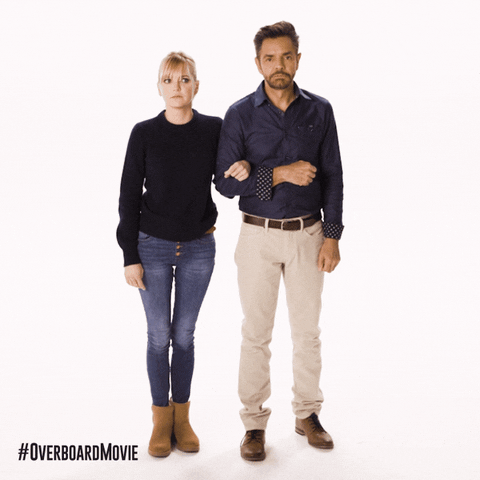 Worse than Magnum P.I., worse than Predator, worse than the completely unecessary additional versions of Robin Hood or The Grinch, the remake of Overboard was a miss before it was even made. In a year when people relished reboots to the tune of A Star Is Born, did we really need another version of this movie? Nope, nope and nope. Toss it, well, overboard.
11. The Worst Thing That Happened in 2018: Channing Tatum and Jenna Dewan Split
View this post on Instagram
OK. We know we've already mentioned this here. But... you see... we're still not over it. And we're pretty sure we will NEVER be over it. How can this be? What did we do wrong? Channing Tatum and Jenna Dewan's relationship falling apart truly broke us. Love is a cruel, cruel beast!
What really messed you up in 2018?