Walt Disney Studios Home Entertainment
Get ready to be stumped, Disney fans.
You may see every Marvel movie opening weekend, have a Pixar-themed ringtone and own throwbacks, like Bedknobs and Broomsticks, on Blu-ray, but nothing has prepared you for this.
The experts at iDaily.com have thrown difficult Disney quizzes at you before, but this quiz? It's nearly impossible.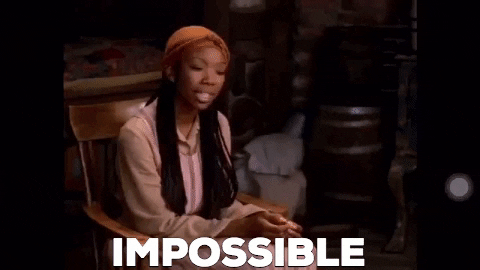 If you don't recognize this GIF, it's from the 1997 adaptation of Rodgers & Hammerstein's Cinderella, starring Brandy and Whitney Houston, which aired on ABC's The Wonderful World of Disney.
Of course you knew that, because you're a huge Disney fan.
Let's see what else you know about Disney. Prove how big a fan you are by taking the trivia quiz below.