Netflix, Walt Disney Studios Motion Pictures
It was the best of 2018, it was the worst of 2018.
This year has been filled with the highest of highs (Netflix's Queer Eye, surprise reality TV proposals) and the lowest of lows (Adam Sandler originals on Netflix, Arie Luyendyk's cringeworthy Bachelor breakup.)
We here at iDaily are breaking down this year's highlights with #2018BeLike lists of the best and worst of everything that matters in the world of pop culture and entertainment.
Here are our top picks for everything that happened in 2018:
1. Best Netflix Obsession of 2018: Queer Eye
Fans were treated to two emotional seasons of this heartwarming reality reboot this year. We laughed, we cried and we cheered every time Jonathan hit us with a fabulous new catchphrase. Queer Eye earned the No. 1 spot as our top Netflix obsession of the year. Check out our full list to see our other Netflix favorites of the year.
2. Best Bad Guy of 2018: Thanos
This Marvel megavillain (spoiler alert!) literally disintegrated half of the universe's population with a single snap of his finger. That automatically qualifies him as the biggest bad guy of the year. See more of our picks for the best baddies of the year.
3. Best Reaction Face of 2018: This Woman Who Saw Beyoncé
when you realize you're lucky to be alive during the same era as Beyonce pic.twitter.com/eEuYKkOHkL

— Ziwe (@ziwe) January 28, 2018
Remember the Super Bowl selfie kid and Jennifer Garner's viral Oscars moment? Sure, those were great. But it was this woman's reaction to seeing Queen Bey herself in a hotel hallway that landed in the No. 1 spot as the most iconic reaction face of the year. These are the other 9 most meme-worthy reaction faces of the year.
4. Best Celebrity Couple: Chrissy Teigen and John Legend
View this post on Instagram
Meghan Markle and Prince Harry had a fairytale royal wedding. Jennifer Lopez and Alex Rodriguez slayed looks all over the world. Emily Blunt and John Krasinski can't stopped making googly eyes at each other. All of this is romantic or whatever, but Chrissy and John take the cake for best celeb couple of 2018. Their adorable family, hilarious Twitter banter and never-ending support of each other all make them ultimate #CoupleGoals.
5. Best Superhero of 2018: T'Challa/Black Panther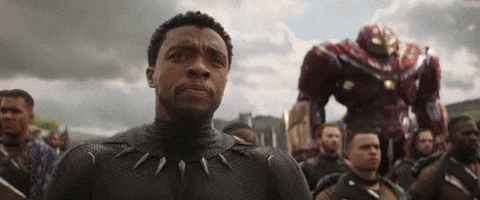 Is this your king?! Yeah, as a matter of fact, he is. Chadwick Boseman brought us the highly anticipated hero the Black Panther (said in Zuri's amazing accent) this year and the world changed. He defeated one of the best bad guys of 2018, partnered up with some of the greatest leading women and looked reeaaallly good doing it.
6. Best Kardashian Moment: The Birth of Stormi Webster
View this post on Instagram
When it comes to cute Kardashian babies, there's a lot of competition. This year alone they welcomed three new bundles of Kardashian joy. But the fact that a family as high-profile as this one managed to hide Kylie's entire pregnancy for the most adorable reveal ever puts Stormi's birth a step above anything else the Kardashians and Jenners did in 2018.
7. The Best New Emoji of 2018: Superhero
New emojis were released this year and many of them were meh. But a few were what we've been waiting for for so long. Some of them, you might say, saved us.
8. The Best Reboot of 2018: A Star Is Born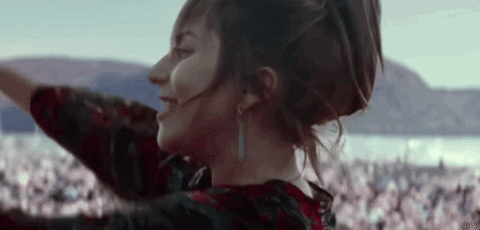 Things we learned with this reboot: Bradley Cooper can sing! Lady Gaga can (seriously) act! Willam and Shangela look great on the big screen. We can all cry... a lot. This film is a shoe in for basically all of the awards, and it deserves it.
9. The Best Reality Show Star of 2018: Jonathan Van Ness (Queer Eye)
View this post on Instagram
Oh yes, henny. It's tough to choose a clear winner from the group of five, well, fab men who lead Netflix's Queer Eye (honorable mention to Karamo). But Jonathan doesn't just beautify everything he touches, he does it with his own signature flair, making his subject and the viewer feel like they're one in a million. This is one big "Yaaaaas!" for Jonathan.
10. The Best Person of 2018: Kylie Jenner
View this post on Instagram
What didn't Kylie succeed at this year? She completely hid herself during her pregnancy -- not an easy job considering how much the world craves Kardashian/Jenner details. She popped out the cutest kid, Stormi. She was named Forbes' youngest self-made billionaire (haters be damned), slayed red carpets with her beau and baby daddy, Travis Scott, and walked into adulthood with an incredible 21st birthday celebration. All of this solidifies the fact that she is undeniably one of the most popular celebrities of 2018 and beyond.
11. The Best Thing That Happened in 2018: Black Panther was released
Yes. Black Panther came out this year. It broke records, excited the world and kicked off a banner year for Marvel.
What were your favorite parts of 2018?