NBC Universal
Whether you've been watching Friends since it premiered in 1994 or you binged the show on Netflix, everyone knows the group of 20-somethings living in New York: Rachel Green (Jennifer Anniston), Joey Tribbiani (Matt Leblanc), Chandler Bing (Matthew Perry), Phoebe Buffay (Lisa Kudrow) Ross (David Schwimmer) and Monica Gellar (Courteney Cox).
It's been more than 15 years since Friends ended and it's still as hilarious as ever.
Honestly, could it be any funnier?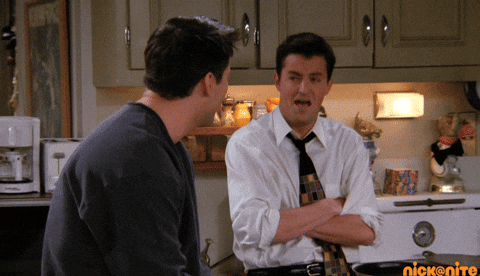 And the hit NBC sitcom is still incredibly popular today. According to AdWeek, Friends is the second most-watched show on Netflix.
But which eps are the best? We're glad you asked.
With 236 episodes to choose from, we had to make some tough decisions on which episodes were the five funniest. Apologies to the episodes that featured Chandler in a box, Ross' sandwich and "The One With All the Resolutions."
Here's how you can stream the best episodes of Friends online right now.
1. "The One With the Embryos" (S4E12)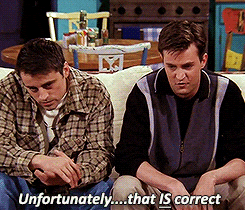 Although the episode is named for Phoebe's artificial insemination storyline, this episode is in the Friends hall of fame because of Joey and Chandler's epic trivia-game duel with Monica and Rachel. In the end, we learn so much about these characters — such as Monica's "big fat goalie" nickname and that Chandler isn't a "transponster." And, in the end, the boys won the lightning round and the right to move into Monica and Rachel's apartment.
Our only nitpick? The episode really should be called "The One With the Lightning Round."
Best line: "Actually, it's Miss Chanandler Bong." — Chandler
Stream "The One With the Embryos" on Netflix or Amazon.
2. "The One Where No One's Ready" (S3E2)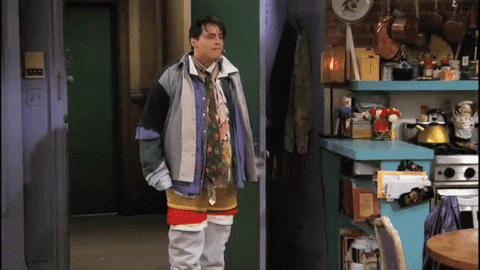 Bottle episodes (where the action takes place in one location) don't get much better than this. While Ross attempts to get his friends to leave for a museum benefit, everything goes haywire inside Monica and Rachel's apartment. Rachel can't decide what to wear as Joey and Chandler faceoff in a legendary quarrel over who deserves the "essence" of a chair.
But why do we love this episode so much? There's the fight over the comfiest chair in the apartment that leads to Joey hilariously going commando in *all* of Chandler's clothes. And then there's Ross proving just how much he cares about Rachel by offering to drink fat.
Best line: "Look at me, I'm Chandler! Could I be wearing any more clothes?" — Joey
Stream "The One Where No One's Ready" on Netflix or Amazon.
3. "The One With Unagi" (S6E17)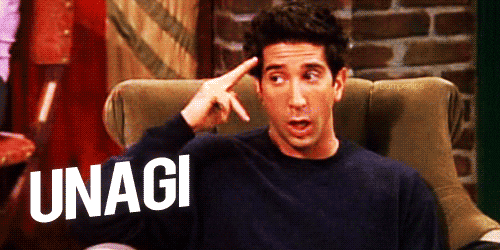 ``
After Rachel and Phoebe take a self-defense class, Ross tries to teach them his infamous "ka-ra-tay" skills. "Unagi," which people mistake for a type of sushi, might be one of Ross' funniest bits in the series. Naturally, things don't go as planned for the paleontologist, who continually fails at trying to attack his friends.
This episode's secondary stories are legendary.
Monica and Chandler both forget that they're supposed to create handmade anniversary gifts. Chandler makes the mistake of re-gifts a mixtape he made for his ex-girlfriend Janice, and Joey hires a fake identical twin who looks nothing like him so he can join a medical study.
Best line: "Unagi is a total state of awareness, only by achieving true Unagi can you be prepared for any danger that may befall you." — Ross
Stream "The One With Unagi" on Netflix or Amazon.
4. "The One With the Cop" (S5E16)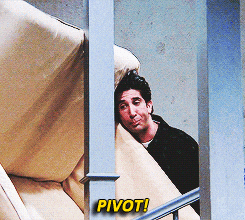 In this Season 5 episode, Ross buys a couch and enlists his friends to help move it into his apartment. If you've seen this episode then there's absolutely no way that you haven't yelled "PIVOT!" while moving furniture. If you haven't seen it, you need to stream today so you're in on the joke.
Best line: "PIVOT!" — Ross
Stream "The One With the Cop" on Netflix or Amazon.
5. "The One Where Everybody Finds Out" (S5E14)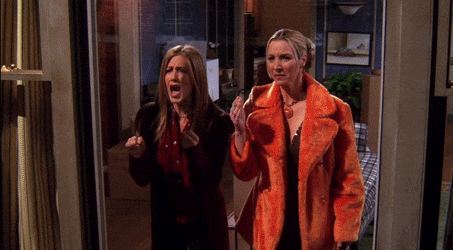 After everyone (sans Ross) finally finds out about Chandler and Monica's romance, Phoebe decides to try to seduce Chandler in what turns into a hilarious game of chicken.
There are plenty of great moments in this episode — from Joey's stuffed penguin Hugsey to Ross' freakout — but the highlight of this entry is the awkward game of seduction that Phoebe and Chandler play.
It's an iconic episode that every Friends fan needs to watch.
Best line: "They don't know that we know they know we know." — Phoebe
Stream "The One Where Everybody Finds Out" on Netflix or Amazon.
What are your favorite Friends eps? Comment below with any that we might've missed.