HBO
Nobody is safe on Game of Thrones.
Every season there are a plethora of shocking deaths, from the jaw-dropping beheading of Ned Stark in Season 1 to the "Red Wedding" in Season 3 to the destruction of the Great Sept of Baelor in Season 6. And now that the Battle of Winterfell has transpired, well, the death toll is way up there.
Of course, you — a Game of Thrones expert — remember exactly how all of your beloved (or reviled) characters died. But do you remember who killed them?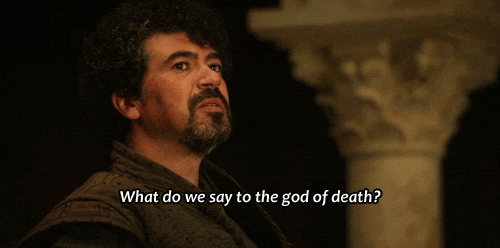 Before a ridiculous amount of people perish in the final season, take the quiz below to prove your GoT death knowledge.