Walt Disney Pictures
Remember in Captain America: Civil War when the Avengers were split into two separate factions led by Iron Man and Captain America?
That was our first real taste of some Avengers-on-Avengers action.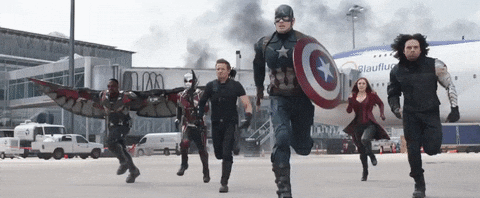 And it was amazing. But it led to some awfully tough questions. The most important one being, Who is the strongest Avenger?
While those carefully choreographed fight scenes didn't quite give us the answer, we might have found another way to determine the strongest superhero alive.
In a recent GQ video, Chris Hemsworth — aka Thor — was asked if he could beat Chris Evans in an arm-wrestling match.
The god of thunder revealed that he has already defeated Captain America.
Now that Hemsworth is the reigning champion, we're looking for a worthy opponent. Take the quiz below to see which Avenger you'd beat in arm wrestling.