Universal Pictures
The wait for Fast and Furious 9 is a long and arduous one.
We haven't had an installment of the beloved franchise since Fate of the Furious redefined modern cinema in 2017.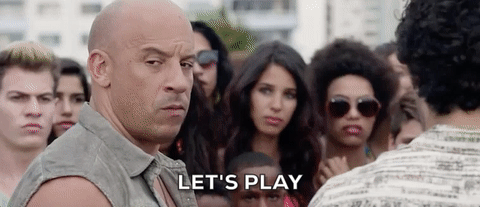 Thankfully, there's Hobbs and Shaw, the first official spin-off of the Fast and Furious saga, that's hitting theaters in August. That should be able to hold us over until Fast and Furious 9 comes out in May 2020.
It was only a matter of time until Dwayne "The Rock" Johnson's Luke Hobbs — who debuted in Fast Five — got his own entry in the series.
But don't sleep on Jason Statham's Deckard Shaw. Motivated by revenge, Shaw — and his hilariously dry sense of humor — is a highly skilled killer who has an amazing British accent.
They really are both pretty great.
But which of these characters really speaks to you? Let's find out.
The quiz is simple: All you've got to do is answer a few questions and we'll tell you if you're Hobbs or Shaw. That's it! It's definitely easier than flexing your way out of a cast or breaking out of prison.