Walt Disney Studios Home Entertainment
Just when you thought the Pixar movie Up couldn't get any sadder...
In our latest installment of "devastating fan theories about children's movies that will emotionally destroy you," we're taking a look at the 2009 Academy Award-winning sobfest that is already, on its own, a heartbreaking flick.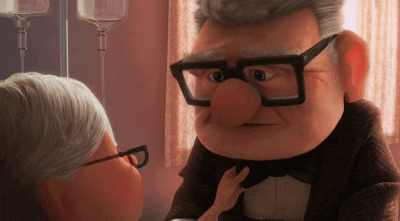 Didn't think a GIF could make you cry? Spoiler alert: It can.
Grab your tissues, folks. According to this Pixar fan theory, Ellie isn't the only character in Up who died.
Here's the evidence: