Michael Desmond/The CW
Sure, you're wondering how to watch the final season of Jane the Virgin. But are you even emotionally prepared for the fifth and final season?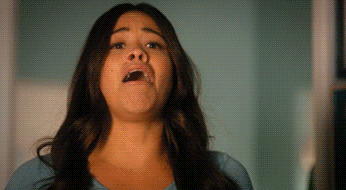 We know. There are a lot of emotions being felt by Jane fans right now.
Excitement. Sadness. The suspense of NEEDING to know who she truly ends up with forever and always.
Spoilers: Season 4 ended with a cliffhanger which suggests Jane's husband Michael (Brett Dier) is maybe not dead? And all this happens just when Rafael (Justin Baldoni) is ready to propose to Jane (Gina Rodriguez).
Seriously, our hearts can handle it. We feel for you, Jane.
This being the final season of the hit telenovela, Jane the Virgin fans won't want to miss a single moment of the series when it returns for Season 5 on March 27.
If you feel you're prepared for the drama but you're wondering where you're supposed to catch the new season (The CW? Netflix?), don't stress. We've got you.
Here's exactly when, where and how to watch the final episodes of Jane the Virgin...