NBC
The wait for the next season of America's Got Talent is nearly over. Season 14 of NBC's AGT will premiere on May 28.
The upcoming AGT will look a little different this time around. Of course, Simon Cowell and Howie Mandel will return as judges. But Heidi Klum and Mel B were replaced by Julianne Hough and Gabrielle Union. Fans also remember that, back in December, Tyra Banks — the host of AGT 12 and 13 — decided to leave the show. For Season 14, the former supermodel turned television personality will be replaced by Terry Crews — who hosted America's Got Talent: The Champions. The guest judges for the upcoming season are Jay Leno, Brad Paisley, Ellie Kemper and Dwyane Wade.
With AGT returning to your TV screens, you're probably already trying to figure how you can watch the NBC show for free.
Well, you're in luck! There are multiple ways to watch AGT without spending a dime.
Here's how to watch the upcoming 14th season of America's Got Talent online for free.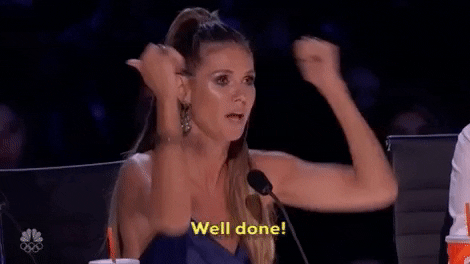 Watch it on NBC.com or the NBC app
Fans of the show will be able to watch the last handful of episodes for free on NBC.com or through the NBC app.
For older episodes, you'll need to create a profile on NBC.com to be able to watch it for free.
But that's not the only way...
Watch it on Yahoo View
A handful of episodes are eligible to be streamed for free through Yahoo View. Unfortunately, the entire season is not available on the Yahoo streaming service.
Watch on a streaming service with a free trial
If you're a Hulu, PlayStation Vue or YouTube subscriber, then you'll be able to watch America's Got Talent episodes. These services also offer a seven-day free trial if you don't feel like signing up.
Now you can see who really has talent without spending your hard-earned cash. Look how talented YOU are, streamer!