NBC
The stars came out to drink for the 76th Annual Golden Globe Awards, and the room was full of winners.
Mahershala Ali took Best Supporting Actor in a Musical or Comedy film.
Sandro Oh hosted like a boss with Andy Samberg and also took home Best Actress in a Television Drama.
Rami Malek scored a globe for his portrayal of Freddie Mercury in the now Golden Globe-winning film Bohemian Rhapsody.
But the real winner of the night was crowned long before the celebrities took their seats to munch on sandwiches and drink champagne.
A star was born on the Golden Globes red carpet, and that star is the Kelleth Cuthbert.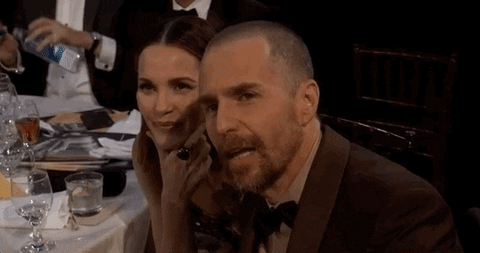 Oh, apologies: You might know her as the "Fiji Water Girl."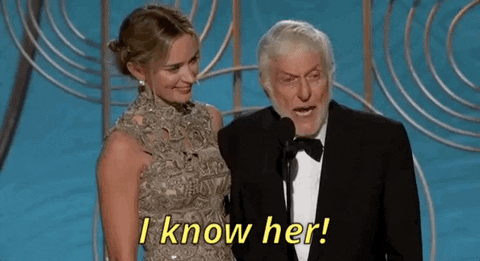 As paparazzi snapped pics of stars such as Jim Carrey and Alyssa Milano, a pattern emerged.
Serving water? Oh honey, miss thing is serving 𝓵𝓸𝓸𝓴𝓼! 💦 No one is working harder at the #GoldenGlobes than the Fiji water girl. 😂😂 pic.twitter.com/oAtyhKqv63

— Entertainment Tonight (@etnow) January 7, 2019
This woman was serving more than water. She was serving LEWKS 👏in 👏every 👏photo.
The internet applauded her ability to come through drippin'.
The fiji water girl is serving LOOKS. Opportunity seeking at its finest. Get it queen! pic.twitter.com/LfgiKvG3bQ

— Alex Grigorian (@alexgrigorian_) January 7, 2019
#fijiwatergirl 😂 you know all the paparazzi are YELLING at her to move. She's a strong woman. Supposed to be hydrated everyone but she's the thirstiest one on the carpet! I love you Fiji water girl! #anewstarisborn #firstmemeof2019 #GoldenglobeAwards2019 pic.twitter.com/2ZMnYbX4j7

— Meg Harrell (@MeaganHarrell) January 7, 2019
She need a #GoldenGIobes #fijiwatergirl pic.twitter.com/3BV1xEjXI3

— Richard Mugno (@richardmugno) January 7, 2019
Official costume Halloween 2019 #fijiwatergirl #GoldenGlobes pic.twitter.com/iqIv0A1Qmk

— Mary Ann 🏳️‍🌈 (@Hottgrrrl) January 7, 2019
Though she's going home with a bottle of recyclable plastic instead of a prized hunk of golden medal, she's the biggest winner of the night in our eyes. Way to look fab while keeping our favorite celebrities hydrated, Fiji Water Girl!