HBO, Emilia Clarke's Instagram
You know what Emilia Clarke and Kit Harrington look like on HBO's Game of Thrones, but have you forgotten how good they look in their formalwear?
How about Mandy Moore and Milo Ventimiglia when they ditch their throwback This Is Us garb for more modern red carpet duds?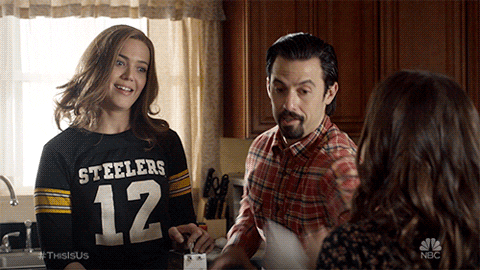 Spoiler alert: They look pretty dang good.
Hollywood's biggest TV stars hit the red carpet for the 2018 Emmy Awards, and their fashion choices did not disappoint.
Click to flip the photos below to see your favorite television actors glow up for one of the biggest awards shows of the year.