Shutterstock / YouTube
It happens every year, almost without warning...
Something stupid goes viral and captivates an incredibly bored nation.
Sometimes these viral challenges are dumb and fun — such as the What the Fluff Challenge or the Yanny versus Laurel debate — while others highlight how idiotic (yet wonderful) living in 2018 actually is — like the In My Feelings or Tide Pod Challenge.
But which viral craze was the absolute dumbest? Like, sooooo freakin' stupid that you can't believe people actually recorded themselves doing it and posted it on the Internet.
We know. And we're going to tell you so that you'll know (in case you yourself recorded yourself doing one and then posted it on the Internet). Here are the nine stupidest viral trends of the year.
9. What the Fluff Challenge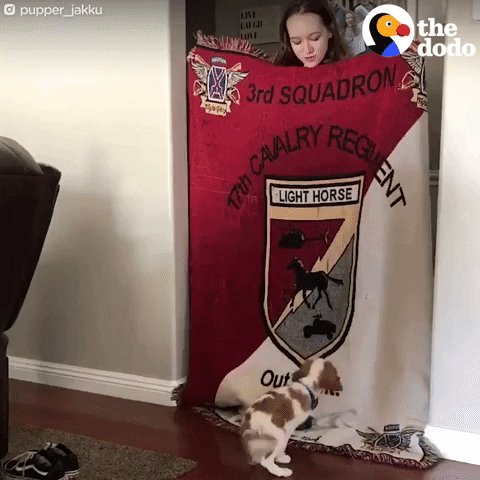 What is it? Using sleight of hand and dogs' inferior intelligence against them, humans disappear behind a blanket and run away when it's dropped — which naturally freaks the canines the f out.
Why is it dumb? It's really not that dumb at all unless you hate dogs. And in that case, you're the dumb one.
8. The Matilda Challenge
only my family would 😂 pic.twitter.com/4KUP4MPnxJ

— sarah isabel 💛 (@sarahffernandez) November 23, 2018
What is it? This viral craze challenges people to recreate a famous scene from Matilda, with help from some hidden friends.
Why is it dumb? This is foolish because even if you do a good job with this viral trend then it still looks like trash. The production value is severely lacking.
But at least Matilda herself approves.
Hahahahaha I LOVE THESE #MatildaChallenge

— Mara "Get Rid of the Nazis" Wilson (@MaraWilson) August 13, 2018
7. Yanny vs. Laurel
What do you hear?! Yanny or Laurel pic.twitter.com/jvHhCbMc8I

— Cloe Feldman (@CloeCouture) May 15, 2018
What is it? It is an audio clip that, depending on what you hear, says either Laurel or Yanny.
Why is it dumb? Because it is *just* an audio clip that says Laurel and/or Yanny. And apparently, that's all it takes to go viral in this beautifully dumb world of ours.
6. The Shoot Challenge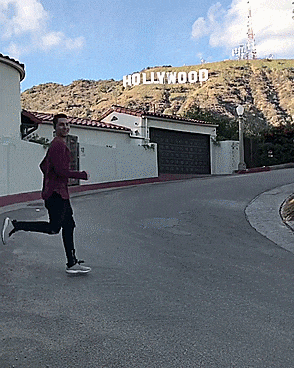 What is it? After the release of Blocboy JB's "Shoot," the Shoot Dance — where a person hops on one foot, kicks with the other and then shakes their fist — quickly became the celebration of the masses — whether that's in the club, the locker room or on Fortnite.
Why is it dumb? You could look like this…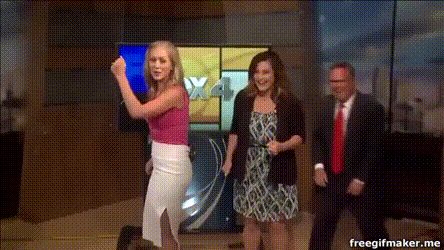 Or this...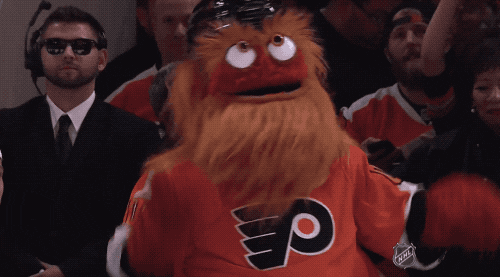 5. In My Feelings Challenge
What is it? The challenge was started by Instagrammer @theshiggyshow. In the video, people get out of a car and dance to Drake's "In My Feelings."
The dance became so popular that celebrities started to get in on the fun, including the Will Smith's wild, but exceedingly extravagant Instagram video.
Why is it dumb? Sure, this challenge gave us some fun moments, but for the most part, it proved that viral videos should be made by professionals. Many of the wannabes who tried to join this movement were injured or, at the very least, turned into this guy…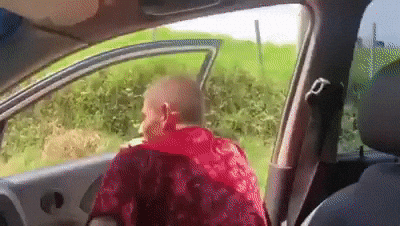 4. The Uproar Challenge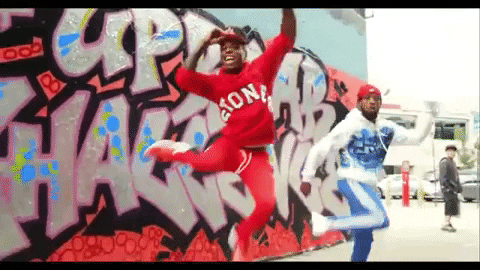 What is it? Following the In My Feelings Challenge, people were looking for the next viral dance craze. The viral trend started when Swizz Beatz posted a video of himself dancing to his and Lil' Wayne's song "Uproar."
Why is it dumb? It's stupid because 1) it's a slightly altered version of the Harlem Shake and 2) it's just ripping off the In My Feelings Challenge which, as you've read, is one of the dumber viral crazes this year.
3. The I Love It Challenge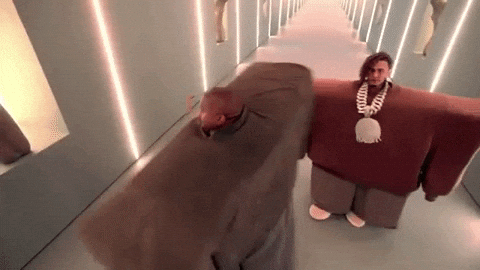 What is it? Following the debut of Kanye West and Lil Pump's single "I Love It," fans started to recreate the video of the two rappers in large, block attire.
Why is it dumb? Simple: Anybody who dresses up in comically large block outfits while dancing will surely look dumb.
2. The Zoom Challenge
please watch, you won't be disappointed... zoom challenge went wrong pic.twitter.com/YSKWLevCHr

— al (@alisonbooth_) August 30, 2018
What is it? Pretending to be in a car, a person sits on the floor, with Lil Yachty's "Mickey" playing. As someone puts the "car" in gear, they are pulled by their feet and disappear from the video.
Why is it dumb? It's incredibly stupid because, depending on how hard someone is yanked, injuries — especially to children — can occur. Some people have called the viral videos abusive.
1. The Tide Pod Challenge
What is it? Teenagers record themselves chewing Tide Pods and dare others to do the same. Some teens even resort to cooking the pods first before taking a bite because apparently raw Tide Pods just don't have the same flavor.
Why is it dumb? It's idiotic for a plethora of reasons, really. First off, it's extremely dangerous to have laundry detergent in one's mouth — even if it's cooked thoroughly with a bunch of spices. Secondly, it all started as a satirical article on The Onion, and YouTubers — for the first time ever — decided to take it too far.
Plus, if Guy Fieri will do it, then no young person ever should.