Kourtney Kardashian's Instagram
It may be hot as heck out there, but don't let the weather fool you: Summer 2018 is almost over.
We've seen big-budget blockbusters (looking at you, Crazy Rich Asians) and truly terrible movies. We've observed whirlwind celebrity engagements, like Priyanka Chopra and Nick Jonas', left and right.
And of course, who can forget, the greatest thing about summer... all those beachy Instagram photos from your favorite stars.
The Kardashian family alone seemed to be poolside in stringy two-pieces at least a few dozen times a week.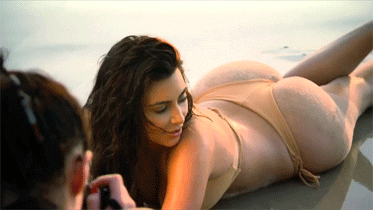 Great work, Kim.
So which bangin' bikini bod was truly the MVP of Summer '18?
YOU decide.
Click the blue arrow on the right-hand side to upvote the hottest star swimsuit photos of the season.