Shutterstock
Are you strong enough to hear songs about you on the radio?
Could you handle seeing all of Twitter talk about your red carpet attire?
What would you do if your every move was analyzed on social media?
That sounds pretty challenging, but it might be worth it if you're on the arm of a super famous pop star.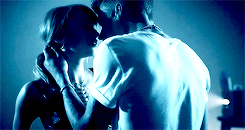 It's not easy being a pop star's beau, and it's even harder being a pop star's ex.
Exhibit A: Pete Davidson
Exhibit B: Kevin Federline
Yet sometimes it all works out, and you're the Behati Prinsloo to your Adam Levine or the Joe Alwyn to your Taylor Swift.
So, are you ready for that life—being catapulted into fame because of who you're dating?
Answer the eight-question personality quiz below to find out if you can handle dating a pop star.