ABC / HBO
It's been quite the year for evil.
Thanks to Black Panther's Killmonger, Avengers: Infinity War's Thanos and Atlanta's Teddy Perkins, there are plenty of new villains that'll forever live in infamy.
But what about the antagonists who didn't quite live up to the hype? You know, the evil-doers who deeply disappointed fans because they are so darn terrible at being believably bad. Or, perhaps, they are unintentionally evil, which might be even worse.
From typical movie villains to aliens to the sun, these are the worst bad guys of 2018.
Here's our Top 10 list:
1. John Gotti (Gotti)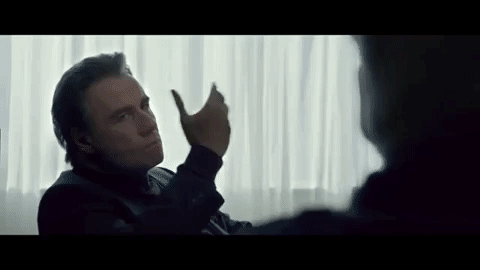 Directed by Entourage's Kevin Connolly, Gotti — one of the worst movies in 2018 — also gave us arguably the most awful performance of the year: John Travolta as the fourth-wall breaking mob boss.
Marred by a comically bad accent and wigs, Travolta's performance as the Teflon Don was "mesmerizingly bad," according to Uproxx. And the Consequence of Sound said that Travolta's performance is "Alec Baldwin as Trump doing Gotti."
One thing we can all agree on: Travolta delivered a performance so dreadful that we'll never "fuhgeddaboudit."
2. Arie Luyendyk (The Bachelor)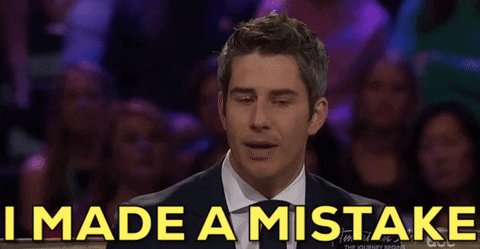 A former runner-up on The Bachelorette, Luyendyk was already a questionable pick to lead the popular ABC show. And then he confirmed those suspicions by being one of the worst Bachelor's in the show's history after getting engaged to Becca Kufrin only to break up with her and rekindle his relationship with the runner-up, Lauren Burnham.
And the former race car driver did it all on national television.
3. Dolores (Westworld)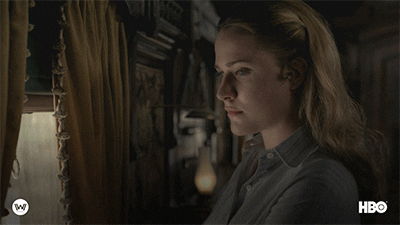 After killing Robert Ford and sparking a revolution, Dolores — played by Evan Rachel Wood — finally completed her heel turn into Westworld's villain in Season 2. Despite reprogramming her love against his will and killing anyone in her way, Dolores is easily the most boring character on the HBO show.
According to GameSpot, Dolores went "full Terminator" in Season 2.
It shouldn't be a surprise that the best Westworld episodes are the ones without the monotonous Delores.
4. Whoever Bit Beyoncé's Face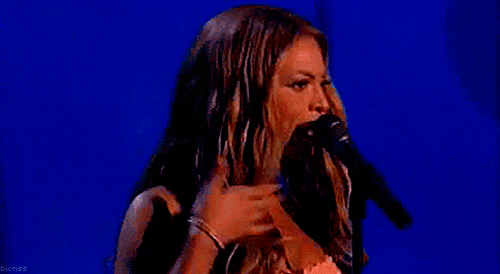 In a March GQ profile, Tiffany Haddish revealed what might've been the celebrity story of the year: somebody had bitten Beyoncé's face at a party for Jay-Z's 4:44 album.
Initially, the suspects ranged from Scarlett Johansson to Jennifer Lawrence, until it was divulged that it was (allegedly) actress Sanaa Lathan, who denied the rumors.
Beyoncé — one of America's last national treasures — might look like a snack, but that doesn't mean she should be eaten.
5. Dryden Vos (Solo: A Star Wars Story)
Paul Bettany's performance as the scarred crime lord Vos is adequate, sure, but this is more about what the villain in Solo: A Star Wars Story *could* have been.
Michael K. Williams — aka Omar from The Wire — was set to play Vos as a half-mountain lion, half-human (!!!). Yes, that's right: A MOUNTAIN LION MIXED WITH A HUMAN.
Instead of Williams playing a mountain lion combined with Omar (Omartain Lion?), but we settled for freakin' Vision from The Avengers. Damn.
6. The Black Hood (Riverdale)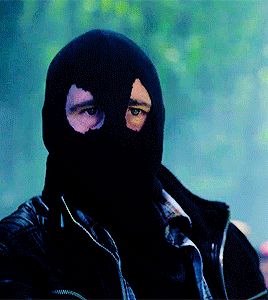 Riverdale is a brilliantly confusing mix of teen drama and murder. The CW show enlists one of the best villains on TV, Hiram Lodge, but it doesn't get everything right.
Take the Black Hood, for example. There were plenty of fan theories surrounding the identity of the masked murderer, but the reveal — and subsequent copycat Black Hoods —made him more confounding than compelling.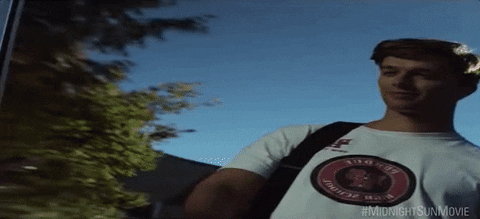 The sun usually isn't a villain unless you forget to put on sunscreen. Heck, Smash Mouth even walked on it. But it took the film Midnight Sun to open our eyes to how dangerous that ball of plasma really is.
In the romantic drama, Katie Price (Bella Thorne) suffers from a disease that prevents her from going out into the sunlight. Unfortunately, Katie ultimately loses her battle with the sun, spending her final moments sailing on the ocean.
8. The Predators (The Predator)
The human-hunting alien beasts known as Predators were scary back when they were terrorizing Arnold Schwarzenegger and Co. in the original, but the latest film resorts to just a bigger Predator as the villain.
"The Predator looks less like an interplanetary killer and more like a dad visiting his kids' class in cosplay," per LarsenOnFilm.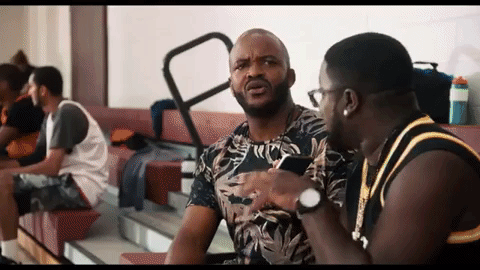 In Uncle Drew, Nick Kroll plays the smack-talking, "Macklemore-looking" villain Mookie Betts, who steals his rival's girlfriend and basketball team.
The New York Times says that Kroll's performance is "more annoying than he might have intended."
10. Slender Man (Slender Man)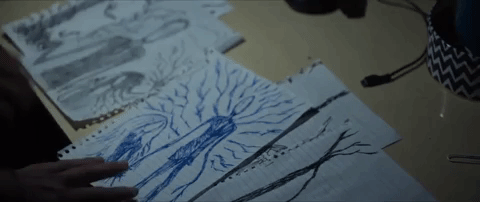 Based on the supernatural character of the same name, Slender Man is one of the worst horror movies of the year.
IndieWire says that the Slender Man villain is "a generic monster of the week, sanding away virtually all of the mystery and disquiet that makes the character so gripping."