Warner Bros. Pictures / Walt Disney Pictures
There wasn't a shortage of great superheroes (or bad ones) in 2018.
The year kicked off (in February) with arguably its best film, Black Panther, and will end with another superhero reportedly getting pretty good reviews in Aquaman. But who is the best of the best when it comes to heroes?
Below we've ranked the ten best superheroes — from Chadwick Boseman's portrayal of the king of Wakanda to Elastigirl in Incredibles II — in 2018, based on who was the most impressively awesome.
Here's our top 10 list: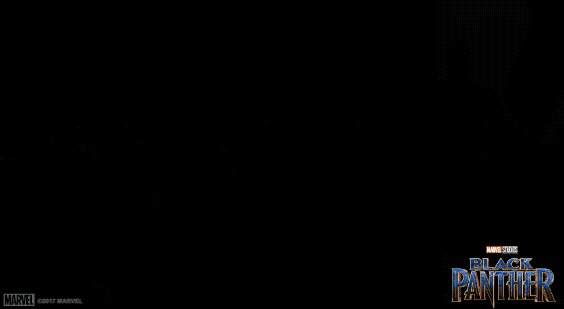 One of the best films of the year, Black Panther was filled with amazing characters, heart-stopping action scenes and hilarious moments. But it was Chadwick Boseman's T'Challa who proved to be the rightful king of Wakanda, and our top superhero of the year.
The Washington Post says that Boseman "comes masterfully into his own … as T'Challa."
2. Thor (Avengers: Infinity War) There was no better Avenger in Infinity War than the king of Asgard. After watching Thanos kill his brother, Loki, Thor — the only one who really knows what's going on in the film — goes on a mission to kill the Mad Titan. And he almost pulled it off, too.
Thor's only problem? He better aim for Thanos' head next time.
3. Black Lightning (Black Lightning)
Everybody loves the young, up-and-coming superheroes, but what about the seasoned veterans who don't get enough love? That's where (former) retired vigilante Jefferson Pierce, aka Black Lightning, truly differentiates itself from other superhero shows.
The A.V. Club says that Black Lightning "reinvigorated the superhero genre" and that "they've found a truly compelling lead in [Cress] Williams."
4. Captain America (Avengers: Infinity War)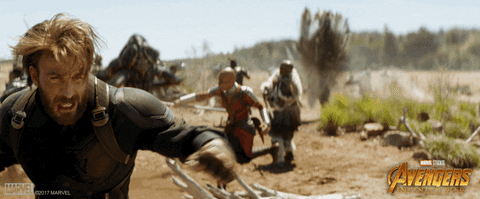 Avengers: Infinity War was generally a pretty awesome movie, minus the whole disintegration of half the universe stuff. But one of the most goosebump-inducing moments came when Steve Rogers — along with Black Widow and Falcon — triumphantly returned to save Vision and Wanda Maximoff from an attack by Thanos' henchmen, Midnight and Glaive.
He might not be Captain America forever, so we'll have to enjoy him while we can.
5. Deadpool (Deadpool 2)
The fourth-wall breaking mercenary is a nice change-up from your typical superheroes. In the Deadpool sequel, the wisecracking Wade Wilson is better than ever as he has to deal with the death of the love of his life.
Deadpool's "greatest asset is [Ryan] Reynolds, who ... finally found the role of his dreams. Reynolds totally sells the character's blend of reckless self-absorption and reluctant heroics," per the St. Louis Post-Dispatch.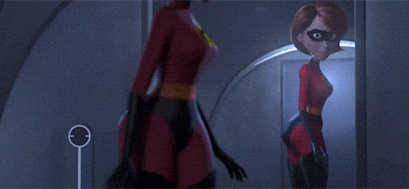 In the Incredibles sequel, Mr. Incredible was easily one of the worst superheroes of the year because of his support (or lack thereof) for his wife, Elastigirl. Maybe it's because Papa Incredible is out-supered by his wife on a consistent basis.
CNET says that Elastigirl (voiced by Holly Hunter) "shines in the charming Pixar superhero sequel."
7. Daredevil (Daredevil)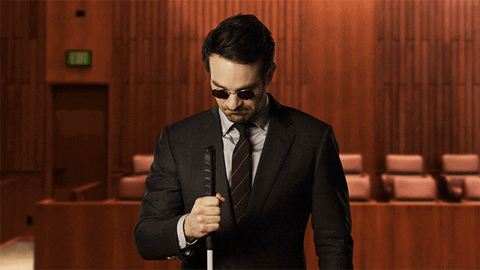 Despite being canceled by Netflix, Daredevil was one of the best shows of the year.
In arguably the show's best season, Charlie Cox, playing the blind superhero Matt Murdock, was praised by IndieWire because "he's really settled into the role" as Daredevil.
8. The Wasp (Ant-Man and the Wasp)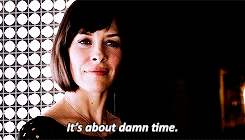 The Ant-Man sequel was fine. One of our favorite Pauls, Paul Rudd, brought his usual dry sense of humor and relatable personality to the role. But it was Evangeline Lilly's Wasp who stole the movie. After being minimized in the original film, the daughter of Hank Pym was able to spread her wings and kick some butt.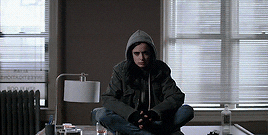 Jessica Jones — and her amazing jeans — is arguably the best character (and Marvel show) on Netflix.
Krysten Ritter's performance as the ass-kicking Jones was lauded by We Got This Covered, saying "the actress is absolutely fantastic in the role of the bruised ex-superhero, nailing Jessica's mix of … cynicism and hard-worn courage."
10. Aquaman (Aquaman)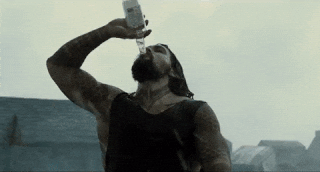 Aquaman might not come out until Dec. 21, but the reactions to King of the Seven Seas first solo film is already pretty darn positive — especially for a DC movie.
Early reviews call Jason Momoa's performance as Arthur Curry "fun" and he "makes the character his own."