Warner Bros., Netflix
It was another huge year for reboots, revivals and sequels on both the big and small screens.
Netflix's Queer Eye and Bradley Cooper and Lady Gaga's big screen reboot of A Star Is Born are among the critically-acclaimed reboots earning awards nominations.
Then there are the less-than-stellar revivals no one asked for. (We're looking at you, Overboard reboot starring Anna Faris.)
We here at iDaily.com are honoring the best (and worst) of all things in pop culture and entertainment this year with our #2018BeLike series.
Are you wondering which TV and movie reboots fans genuinely asking for more in 2018?
Here are our picks for the 10 best reboots of 2018:
10. Murphy Brown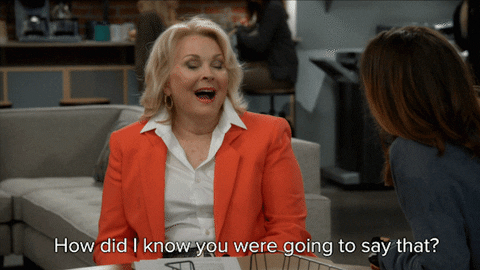 The seminal sitcom starring Candice Bergen as an investigative journalist and news anchor returned to CBS this year after its initial run from 1988 to 1998. With episodes covering the election of Pres. Donald Trump and the #MeToo movement, this reboot series feels as timely as ever.
9. Halloween Jamie Lee Curtis returns to her iconic role and faces off, once again, against masked killer Michael Myers. The Seattle Times reviewer Soren Andersen says: "These filmmakers have made arguably the best Halloween since that first one."
8. Jersey Shore: Family Vacation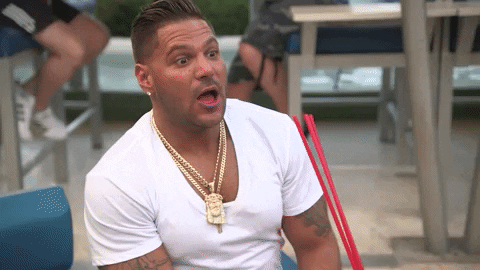 The MTV reality reboot delivers exactly what you would expect. More drama, more drunken nights at the club and more fist pumping. The cast has grown up in many ways, but Jersey Shore: Family Vacation is still as entertaining as the original series.
7. Ocean's 8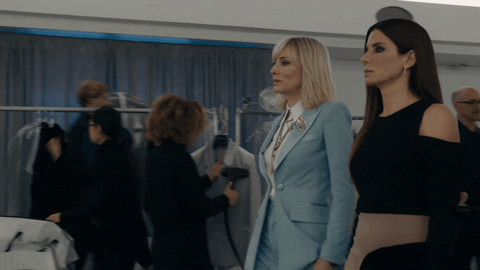 This heist movie features a star-studded, all-female cast that reboots the Ocean's franchise with a bang. "The all-star cast is impeccable," says IGN critic William Bibbiani.
6. Jack Ryan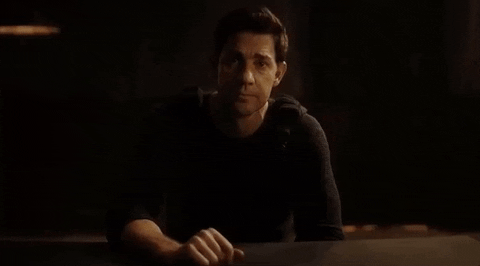 Breaking news: Jim from The Office got swole. John Krasinski is the fifth actor to take on the iconic role of Jack Ryan in Amazon Prime's popular reboot series. This latest story centered around Tom Clancy's CIA analyst is smart and engaging.
5. The Chilling Adventures of Sabrina

This is not your older sister's Sabrina the Teenage Witch. Netflix's dark reboot, with Kiernan Shipka as the titular half-human, half-witch, has major Riverdale vibes and lots of references to Satan. It's also featured on our list of the best Netflix obsessions of 2018.
4. She-Ra and the Princesses of Power Netflix has given new life to the popular animated series from the 1980s with a modern She-Ra on their streaming platform. Vox.com writer Alex Abad-Santos writes: "In rebooting the beloved series, Stevenson has created something special, a cartoon that both honors and improves on the original by amplifying its characters' feelings, and emits equal parts electricity, joy, and warmth."
3. Cobra Kai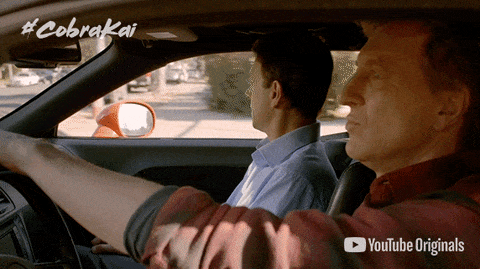 Karate Kid stars Ralph Macchio and William Zabka are back in this critically-acclaimed YouTube series which UPROXX's Alan Sepinwall calls "compulsively watchable" and "emotionally engaging."
2. Queer Eye

The most feel-good Netflix series of the year introduces a new Fab Five crew who makes over people's lives and makes you cry happy tears at least once an episode.
1. A Star Is Born

The third remake of A Star Is Born is getting plenty of awards season buzz, thanks to the directorial skills of Bradley Cooper and a powerful performance from Lady Gaga.
Want to celebrate even more 'bests' of 2018? Watch the video below to see which flicks were the best of the year: